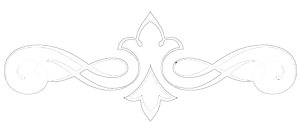 The Foundation achieves its goals through the following activities:

The Club Qualitativelife
The Club Qualitative Life which regroups all kinds of exciting activities likely to enhance the Quality of Life for the greatest number of people.
The Club Qualitative Life comprises both a social network of friends and a blog community, created in order to promote Global Communion for International and Inter-dimensional mutual-Help and offers a selection of topics in the areas of social relationships, financial gain, emotional life and personal growth, ranging from well-being in all its forms to artistic creation and a lot of 3D virtual worlds, including learning meditation, paranormal events, exobiology and many other topics, the list of which continues to grow.
The purpose of this club is to provide all kinds of different facets regrouped under a single concept which is: improving the Quality of Life. The quality of life depends on the quality of human relationships, which you can build by helping others to bloom and to develop their potential. It is in this sense that Club Qualitative Life is a unique tool where everyone can find their own interest amongst all the possibilities offered.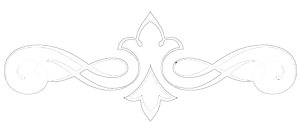 Virtual Worlds
Creation of 3D worlds to develop virtual, non-violent environments designed for communication between the participants and for discovering universes, landscapes, quiet environments to achieve a global reharmonisation of the being. These 3D virtual worlds can be visited alone or with others, and are integrated on the QualitatveLife Club exchange platform.
Users create avatars that represent them in the virtual world and they have the ability to move and communicate with other participants in imaginary worlds or universes close to real life.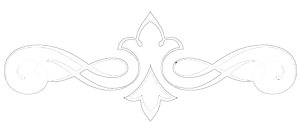 The Unitary Science of the Intra-universe
Beyond the various models of society, polymorphic religions or incomplete psychological methods, the physical, energetic and spiritual principles of the universe rule everything from the invisible to the visible.
The paths to understanding the cosmos, which in Greek means "order", require a quantum leap of consciousness, which only a synthesis mind can reach.
This book, Unitary Science of the Intra-Universe, is the result of such a quantum leap. It is a gate of access to understanding what goes on beyond apparent facts.
In our time, the Unitary Science of the Intra-Universe is an essential element to adjust our largely disrupted individuality to the permanent inter-dimensional reality.
Stemming from an interdimensional communication, the Unitary Science of the Intra-universe, with 144 chapters and 62 series of unitary answers to fundamental questions, brings a new knowledge of the architecture of timeless weaves ruling the universe in its multiple dimensions of time, space and matter.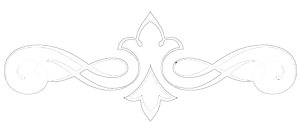 Unitary Science Institute
The Unitary Science Institute is offering you a growth programme giving access to the comprehension of the weaves, which are ruling our lives. We are permanently subject to all kinds of influences from various origins, and it is important to understand their laws if we want to make a success of our life.
Whether you are a therapist, a sociologist, a psychologist or more simply a seeker of truth, this training programme is for you to learn tools and fundamental keys for the setting up of elements indispensable in the individual's full growth.
A Successful life is to find your right place and role in the universe game, while awakening all facets of your personality. The goal of the Institute is to lead you on this path. With these elements, you will update your own training; and moreover, if you wish so, you may become a teacher participating in the awakening of planet Earth to other levels of consciousness. In these times of deep transformation, it is all the more essential to reach a more interior understanding which will help you take hold of your destiny rather than be imposed upon by choices which do not fit your original wishes.
Life is made up of an evolving succession of trials and challenges, which can be decoded into fantastic possibilities for evolution and steps for reaching a higher level of knowledge. In order to understand their meaning, you must learn how to know yourself and your specific originality in order to define the necessary elements of real growth. The individual 's own willpower is the first condition for you to elevate in order to develop your sensitivity. You can receive some help through information and techniques, which have already been tested and verified by others.
This is how the programme of Transpersonal Growth of the Unitary Science Institute has been created. It will allow you to awaken all the facets of your personality and to set up the conditions for your own fulfilment. The programme of Transpersonal Growth of the Unitary Science Institute results from thirty years of research, experiments, studies, syntheses and contacts. With this fantastic tool of transformation, you can put into practice, in your daily life, the knowledge existent within between reasoning and resonance.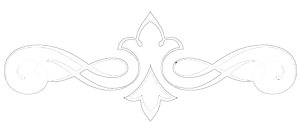 Workshops
Workshops for your inner enrichment
A program of workshops and courses that allows you to discover the true essence of your being and to improve the quality of your life. While enhancing your full potentials, our aim is to provide you with a full set of tools for inner development at the level of the physical body and mind, in harmony with soul and spirit.
Life is made up of an evolving succession of trials and challenges, which can become fantastic opportunities for personal evolution and for reaching a higher level of consciousness. In order to benefit from these possibilities, it is important to know your true essence and to define the necessary elements of personal growth.
A life changing experience starts from the inner will of taking our future in our hands. Your own inner will is the first condition for you to elevate in order to open to a new sensitivity and to develop your own potential. You can receive support through the right guidance and techniques which have already been tested and verified by others.
With these objectives in mind, the retreats are designed to open the opportunity to reach a more fulfilled way of living. You can follow a workshop to strengthen your skills, or simply enjoy our retreats while resting, meditating, do yoga and discovering yourself with a new consciousness.